With our videos and podcast reaching more and more people we are often being asked if there is anything they can do to support us and our content?
In the beginning we did not look at accepting any help as it was something we enjoyed doing and the cost we absorbed we looked at as a part of our content and production.  Recently a friend explained that while we could absorb the cost, people often feel they are part of something by providing needed materials that could be used in future videos and podcast from equipment such as microphones, headphones to apparel, make up or anything else that would make our videos and podcast that much better
This is ideal for those who would like to offer a continued support
We were recently introduced to the Patreon platform where people can donate and support their favorite Social media, YouTube and Podcast personalities. For as little as $2.00 a month you can help us create more content and help new couples and singles looking to explore the swingers lifestyle.  We appreciate any and all donations.
To support us using the Patreon Platform, please click here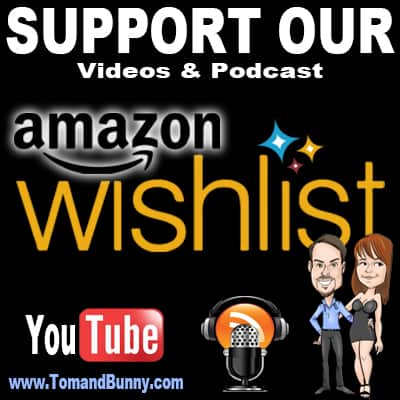 This is Ideal for people who want to support or videos and content without any additional obligations.
After some thought and a suggestion that we start an Amazon Wish List and include items that we plan to purchase ourselves so that people will know exactly what we need, we have just setup our Amazon Wish List and if you feel in your heart you wish to help us, please feel free to go to our list and see if there is anything you would like to help us out.
Click here to use our Wishlist on Amazon
If you would like us to add something specific to our Amazon wish list, please send us the link to the item and we will add it and reply back as soon as it it added!
Support us shopping on Amazon!
Use the links below to shop on Amazon, you can purchase our picks or use the search bar to locate your desired items, once you are taken to Amazon you can use the Amazon search and we will still receive credit for any items you purchase!
Thank you for your support!