We just got back from Hedonism II in Jamaica hosting our Tom's Trips Sunny Buns group trip! It was so much fun we would like you all to join us next year!
Click this link for all the information.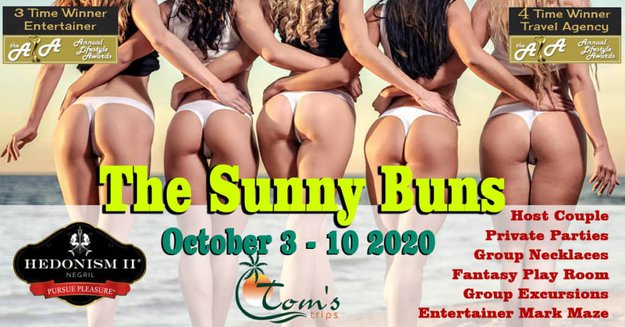 Are you ready to enjoy the all new Tom's Trips Mo Fun, Less Drama fall extravaganza at Hedonism II.  The Sunny Buns are all about having a great time.  This is a exciting open minded and fun filled group hosted by Tom's Trips host couple Tom and Bunny and featuring the Entertainer of the Year Mark Maze.
We will have the most prizes and best parties of any group at Hedonism.  Join us for events around the Hedonism and around Negril as we travel to the coolest bars, best restaurant, and premium shopping locations.  You can count on the the experienced Tom's Trips team to show you the ropes and make sure you have a great time.
When you join a Tom's Trips group you benefit from working with the 4 time Travel Agent of the Year and the experienced staff who make sure that you get the best events planned during the week.  Take advantage of the very best prices of the year.
Tom and Bunny & Mark and Terri will be on hand this trip to make sure your vacation is taken care of.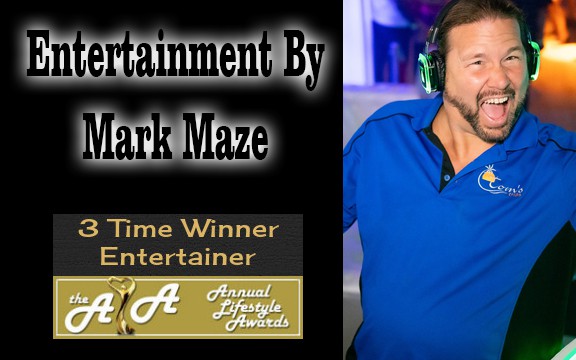 What is included when you book with Tom's Trips – New Years Eve Hedonism II

Tom's Trips Host Couples
Tom's Trips Express Check-In
On-Site Agent from Tom's Trips
Courtyard Games & Shenanigans
Fantasy XXX Play Room – with MotorBunny
Tom's Trips Happy Hour at the Nude Pool
Personalized Beaded Necklace
Check-In Gifts
Tom's Trips Pool  Parties
Cocktail Reception
Tuesday night GLOW PARTY!
Group Catamaran Trip *Extra Cost Applies
Group Excursion *Extra Cost Applies
What is Included in your stay at Hedonism II
All you can eat and drink at 5 restaurants and 4 bars
Daily Land and Water Sports (non-powered)
Scuba and Snorkeling
Daily Entertainment
Nightly Entertainment
Disco
Piano Bar
Theme Nights
White Sand Beach (Nude and Prude)
3 Pools
2 Hot Tubs
Be As Naughty As You Want To Be